Are you ready to see 2 of the 3 rooms we've been tirelessly working on the last few months? Wait no longer, because I finally have pictures!
First, let me transport you back to the 70′s, where shag carpet reigns and paneling was what they considered acceptable wall coverings. Oh, and we can't forget the hideous drop ceilings.
The bedroom
This was a first-hand look at what we were going to be dealing with for the next 3 years:
It was essentially a dark and depressing 12×12 box.
Ugh. I've had enough.
We ripped everything out – paneling, carpet, drop ceiling, and lo and behold we had an even greater mess.
There were no lead paint casualties, I promise.
Now on to the good stuff.
Here's what some new carpet, painted drywall, and crisp white trim can do to a room. Not to mention there was a closet hidden in there that we didn't even know existed!
Here's the comparison:
Let me tell you, I can definitely sleep better in there now!
The living room
We didn't find any shag in the living room thankfully, but there was a dreadfully awful patterned paneling that greeting everyone who walked in.
Again, everything is so dark!
Let's take care of that.
And then let's make it even better.
In the above picture, you'll see the doorway into the bedroom on the left. We're actually in the process of installing a door (long story there).
Here's the comparison:
Now that it's all nice and liveable, you'd think we'd be able to enjoy it. But no, we're actually planning on renting out our portion of the house in addition to the bottom apartment.
The nitty gritty
For both rooms, I used the same Valspar paint – Cream Delight for the trim and Courtyard Tan for the walls and ceiling. It's always hard to tell paint colors on a computer, but they are both light and neutral.
Actually, Cream Delight is what I use for all my window trim.
Cost breakdown for both rooms:
Drywall Supplies (includes spackle, tape, and boards) – $375
Moulding – $30
Paint – $129
Carpet (includes padding & labor) – $731
2 Ceiling Fans – $158
Curtain hardware – $10
Custom Blinds – $83
Custom door – $180
Incidentals – $90
I had mentally budgeted about $600 for each room, but we ended up spending approximately $893 a piece, leaving us with a total $1,786.
I'm actually surprised that the number is so high, but that's what you get for stripping a room down to it's bare bones and starting from scratch.
There were places where we got really good deals, like on the moulding, but there were also places where we had no choice but to customize because of size and spend a little extra. And carpet is always expensive, no matter how you slice it.
So take that as a warning – you'll often spend more than you budget for a renovation, simply because there's items that you can't predict!
What renovation projects have you recently finished?
Linking up here: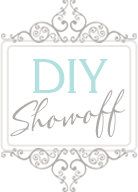 Like this post? Please share!